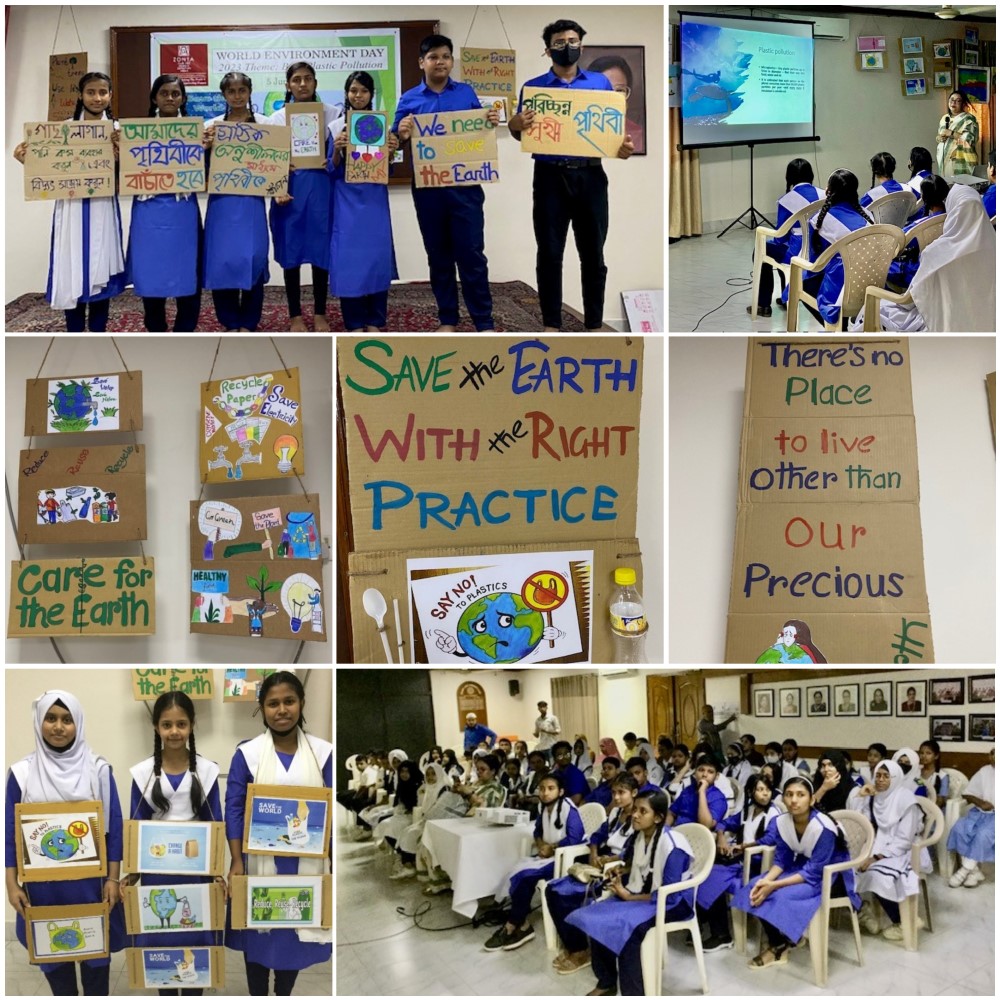 On 5 June, 2023, to mark the World Environment Day, Zonta Club, Dhaka IV, organised an awareness raising event targeting Grade V to VIII students of three schools for the underprivileged, including GLP (Badda).
A video providing the historical background and significance of Environment Day was screened. Focusing on this year's theme "Beat Plastic Pollution", a powerpoint presentation explained to the children, how the various forms and huge volume of non-biodegradable plastics that are being produced, is polluting the soil and the water bodies, affecting the livelihood of farmers and fishermen. The children were also made aware of the importance of life style changes and how we can contribute as individuals, as well as, a community to combat the life-threatening risks of using plastic products.
The GLP students prepared colourful banners with slogans highlighting the adverse effects of plastic pollution.